| | |
| --- | --- |
| <![if !vml]><![endif]> | |
Stereopal Featured System:

John Wiederspan from Lincoln,

Nebraska

Date: Feb 27, 2006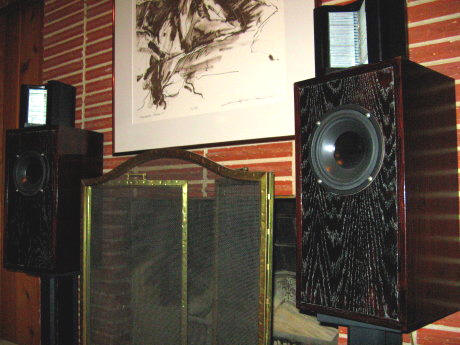 John has been into Hi Fi and music for over 37 years. His first system was a Pioneer receiver, a dual turntable, and Electro Voice speakers.

On the left, you see one of John's own stereo power amp using Hypex components.

In his early years, John listens mainly to rock; now Jazz and Classical are his listening pleasures.

John's gears are scattered all over the house, the most interesting aspect is that he has a "rear system" which is out of phase with his main setup.
System Components:
Harmon Kardon FL8300 CD player
Scott Nixon DAC
Ariston Q turntable
DIY* pre-amp, all high grade components, 12 au7 based
DIY** power amp, Hypex high grade components, UcD400HG+HR based
DIY** speakers, Full Size ESS AMT, Peerless Mid
DIY* sub woofer, KEF 139 bass drivers

Rear System for "out of phase" information:
Speakers, KEF 104ab
Pre-amp, GAS Thoebe
Power amp, GAS Son of Ampzilla
Cables (old school), Monster, Home Depot, IBM, coaxial.
John's Comments:
My system provides clarity, a wide sound stage, detail, plenty of power, black quiet, and (with all this) warmth. That could be because of the tube pre. The Hypex UcD technology has given me an amp that is truly stunning.

The "out of phase" system provides musical information that would otherwise be lost. I like having a multi-disk CD player and will be replacing the HK with a Marantz cc4001. I enjoy having a system that has evolved slowly over the years and one that contains "home grown" components. A friend of mine calls it Frankenstein. I call it a hifi pleasure.

All of my main components are in a different room than my front speakers. I moved into a house where I could put all the components in a back room, drill a hole at the base of a built-in wooden book shelf and have my main speakers the only items in my listening room. Of course, there is the rear system. I do have to get up and down to change cds but it is a small price to pay for no concerns about isolation, vibration, etc.. What separates the sound from the components is a brick fireplace and a wooden book shelf. I read your audio philosophy and agree 100%. I am saddened that so many hard core audiophiles are so fanatic in their beliefs. They actually sneer at different views. They listen to their machines, not the music. The system is the means, not the end of musical pleasure. Your web site must take time and effort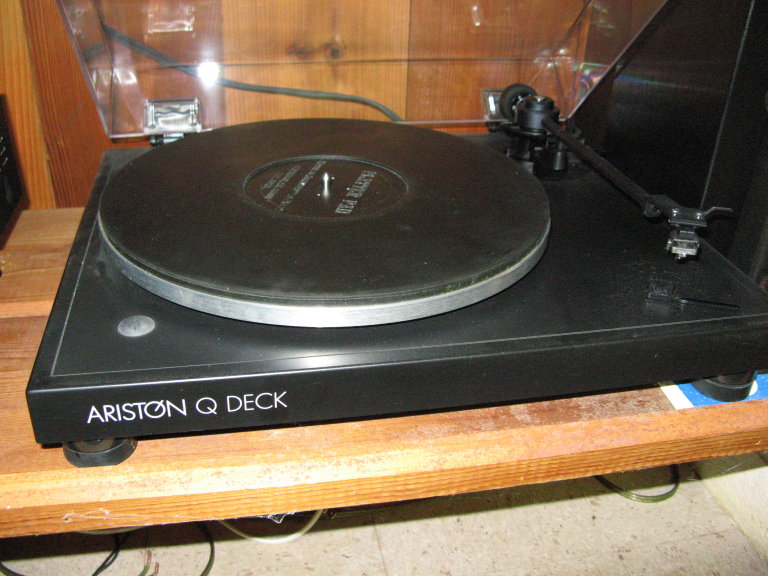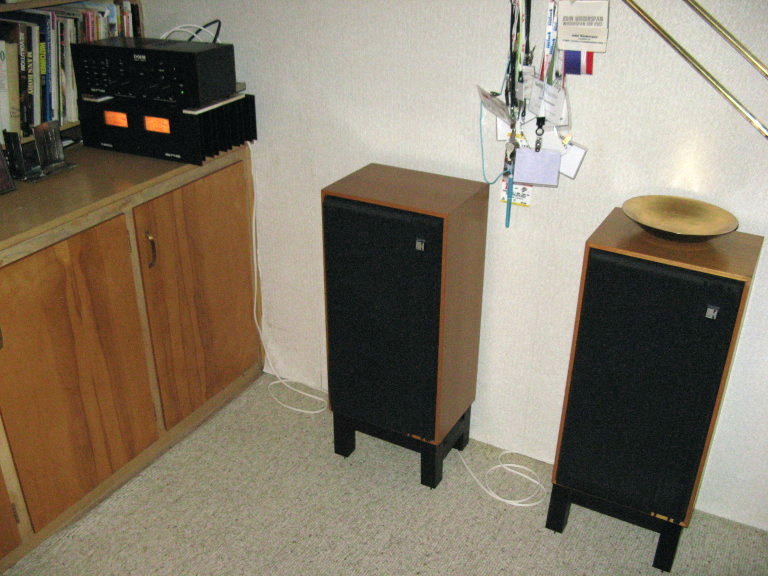 "The Frankenstein", rear out of phase speakers.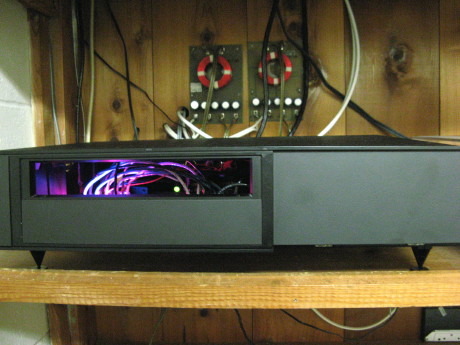 According to John: " the above is a DIY stereo power amp using Hypex components. I ordered the UcD 400 modules with upgrades, the power supply with upgrades and the transformer for the UcD 400. Two hundred watts at 8 ohms. Hypex in the Netherlands was easy to work with. The case is an old VCR. All gold connects. There is ICE, Tripath, Nuforce, etc. power switching amp technologies, but I believe UcD is the best."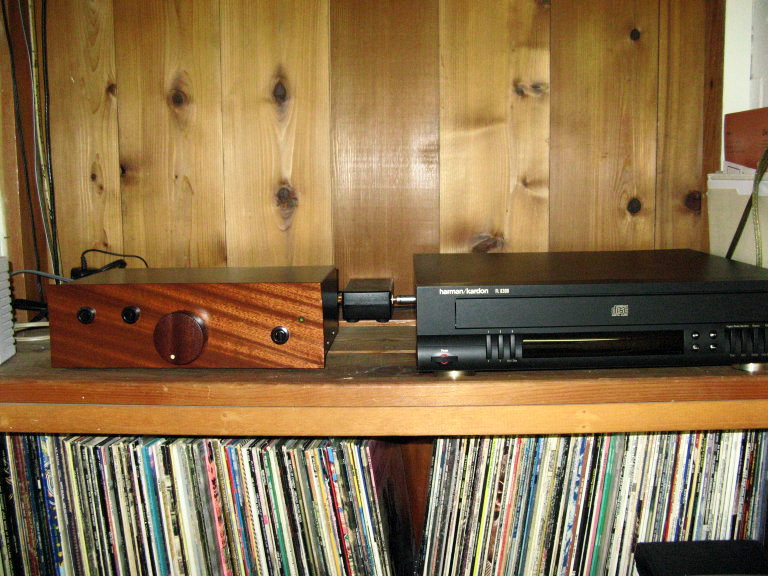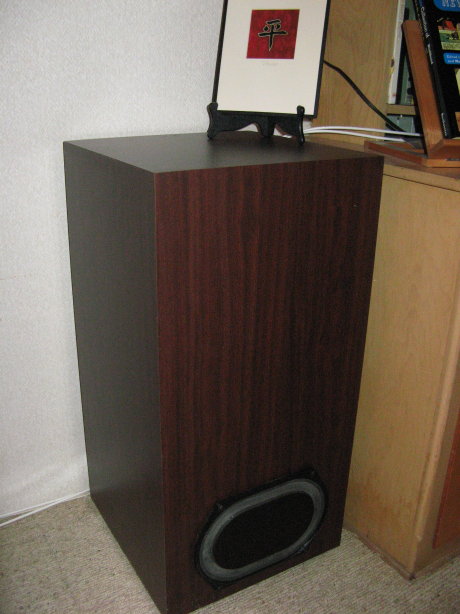 <![if !vml]>

<![endif]>