| | |
| --- | --- |
| <![if !vml]><![endif]> | |
Stereopal Featured System:

Jacques from Belgium

Date: Dec 11, 2007
"Since I became a McIntosh Owner I finally got to listen to Music and not components

,
I found my pot of gold at the end of the rainbow" ............ Jacques, Belgium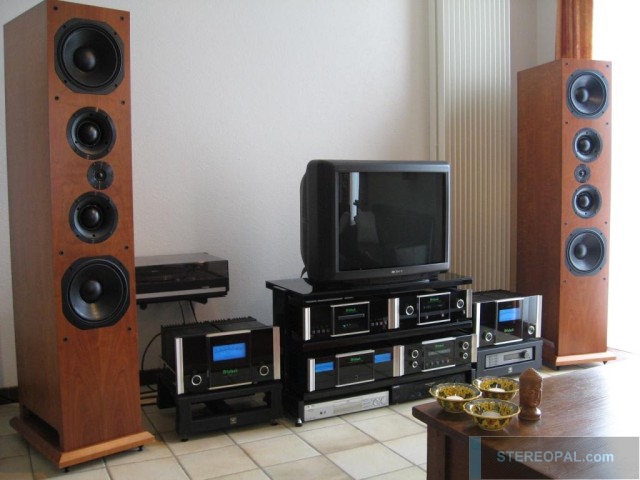 I only know two things about Belgium, Blonde and Brune and both of which are the absolute best !!

When I found out about a fellow McIntosh fan from Belgium, I have to showcase his system. One of the benefits of my website is that I get to meet nice people from all over the world. They say music is the universal language, and for us McIntosh lovers, the 2nd common language among us is McIntosh gears. His complete McIntosh system already tells me we have a very similar taste in tonality, we obviously share our love for the McIntosh house sound.

Jacques use to own a pair of B&W N802s, and I seem to share his view that the Pro-Ac's are more pleasing to the ears than the B&Ws.
<![if !supportEmptyParas]> <![endif]>
| | | |
| --- | --- | --- |
| | System Components: | |
| | | |
| | Turntable: | Thorens TD 126 Mark III |
| | Tuner: | Quad FM4 |
| | CD Transport: | McIntosh MCD1000 |
| | D/A Converter: | McIntosh MDA1000 |
| | Preamp: | McIntosh C1000P, C1000C |
| | Power Amps: | McIntosh MC501 Monoblocks |
| | Speaker: | ProAc Response D100 |
| | | |
| | | |
| | | |
Jacque's Comments:
Since I became a McIntosh Owner I finally got to listen to Music and not components :-) I found my pot of gold at the end of the rainbow.

I own a pair of Proac Response D100's. I really had to cold turkey my B&W's N802's and get used to the Proac's...but they never fatigue me, the midrange, courtesy of the ATC softdomes, is exactcly what I was looking for. Some people find cymbal and other metallic percussion sounding too recessed, especially vs the B&W where it is in your face...but to me it sounds more real and musical.

My musical taste goes from Mahler to TOOL, Brian Eno to "The Bad Plus", Mick Karn to Meshell Ndegeocello, Jon Hassel to Bear McCreary.

Music is my passion and joy.

Met Vriendelijke Groeten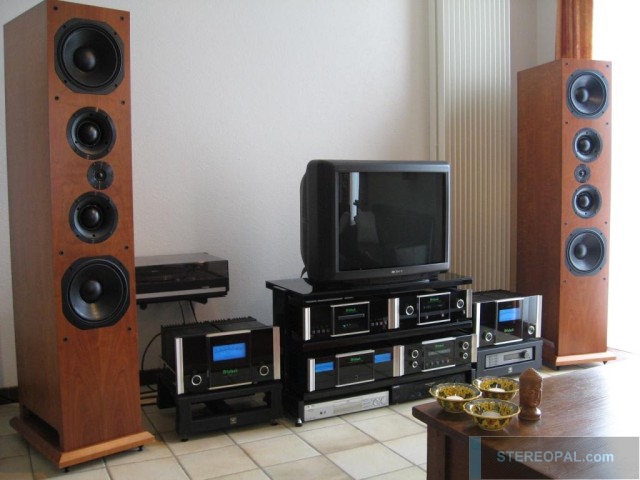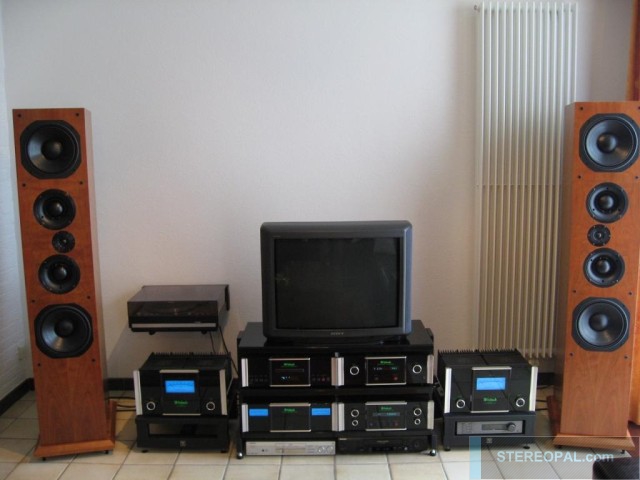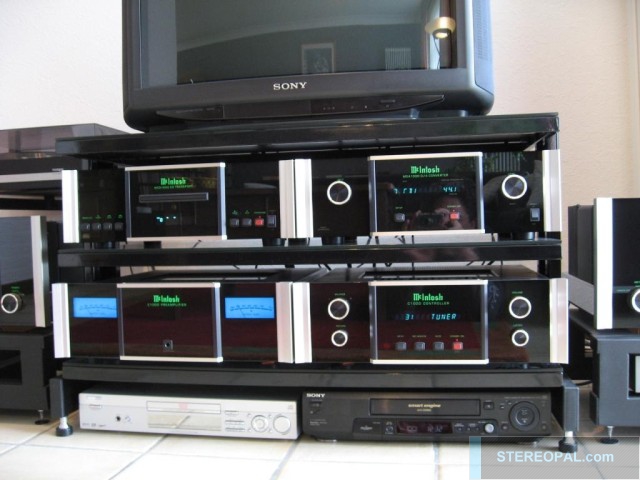 <![if !vml]>

<![endif]>