| | | |
| --- | --- | --- |
| | Eric's System | Date: Aug 28, 2011 |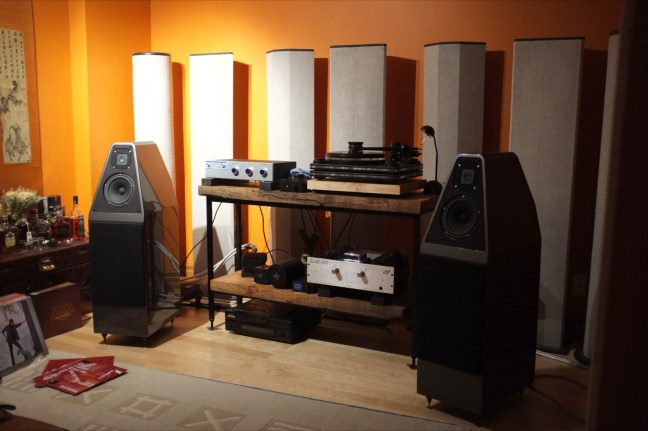 "What a wonderful afternoon. Many thanks to Lisa, and her sous-chef Eric, for preparing the unexpected feast. The vegetables, pulled pork, shrimp dishes and a chance to dine with Audiophile folks were worth the visit!

Eric's whiskey selection of high end bourbon was another unexpected bonus.

We played Patricia Barber's A Fortnight in France Live and the Top Music pressing of Vivaldi's The Four Seasons for comparisons. First we gave Eric's attenuator a spin and we all felt it lifted a veil and did have sufficient gain. Then we installed a Canafor S Phono Stage and we were amazed how smooth and textured it made the sound. German engineering and a lower noise floor made the difference. Definitely a good match in Eric's system and now he wants one. Yet another example of how ACT get togethers are hazardous to one's bank account.
<![if !supportEmptyParas]> <![endif]>
| | | |
| --- | --- | --- |
| | System Components: | |
| | | |
| | Turntable: | Kuzma Stabi Reference |
| | Cartridge: | Miyabi / 47 |
| | Tonearm: | Kuzma 4Point Arm |
| | Phono Stage: | 47 Labs Phono Cube |
| | Phono Stage 2: | Rossner & Sohn Canofer-S |
| | Amplifier: | EAR 899 Amplifier |
| | Speakers: | Wilson Sophia |
| | | |
| | | |
| | | |