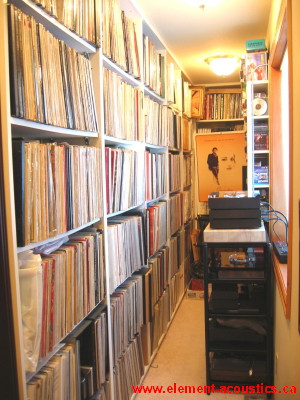 I've listened to several Avalon speaker models in the past including the Acent, and Eidolon. In my opinion, they are, aside from its beautiful craftsmanship, able to deliver vast sound stage with ample bass response; yet they are quite acoustic challenging.
Some may find its bass too strong in a small sized room, but when one compromises its bass, may find its top end to be a little bright. Knowing its ability, its strength, and its possible weakness; we began with a demanding testing CD, a popular vocal album: Jacintha – Here's to Ben.
I have listened to this album over 50, if not 100 times; and I was fairly confident what it sounds like on various systems. On track 3 (Danny Boy), Jacintha sings solo for the first 2 minutes before the trio comes alive. Honestly, I wasn't very comfortable for the first minute of the play time. For the first time, the realism of Jacintha's vocal really gives me goose bumps.
On Winston's system, the position of Jacintha's mouth is pin point precise; I had to open my eye several times just to make sure Jacintha isn't right there in front of me. The beautiful and emotional vocal of Jacintha stands out from pitch black background, and I get to hear impressive details after details. I expected some normal harsh "S" ending sound throughout the song, which I found none on Winston's system. At 2:39, the drummer starts to brush gently, along with bass and piano. It sounds absolutely warm and relaxing as it expands the sound stage from solo vocal into a well 3-dimension level. The proportion of its instrumental is in the right size; there is no exaggeration, but a pure delivery of studio-like environment.