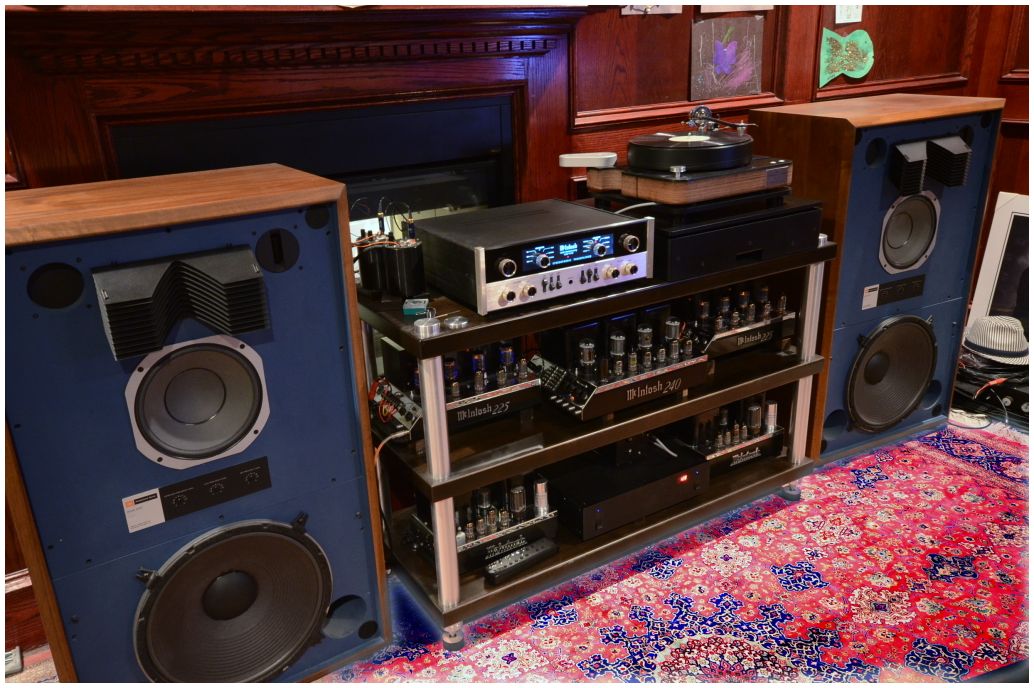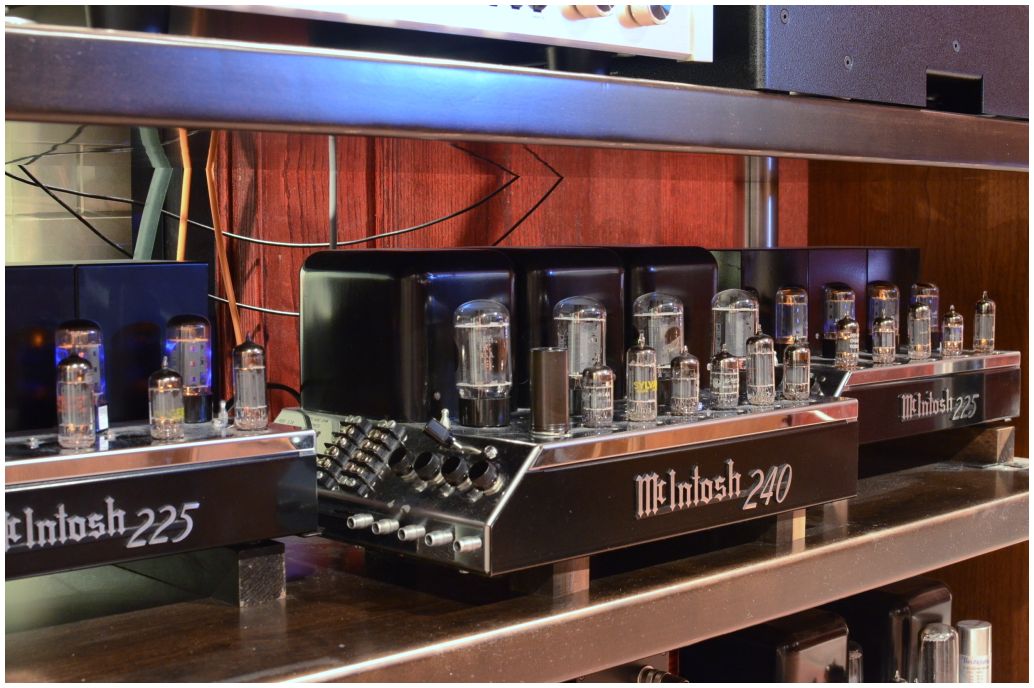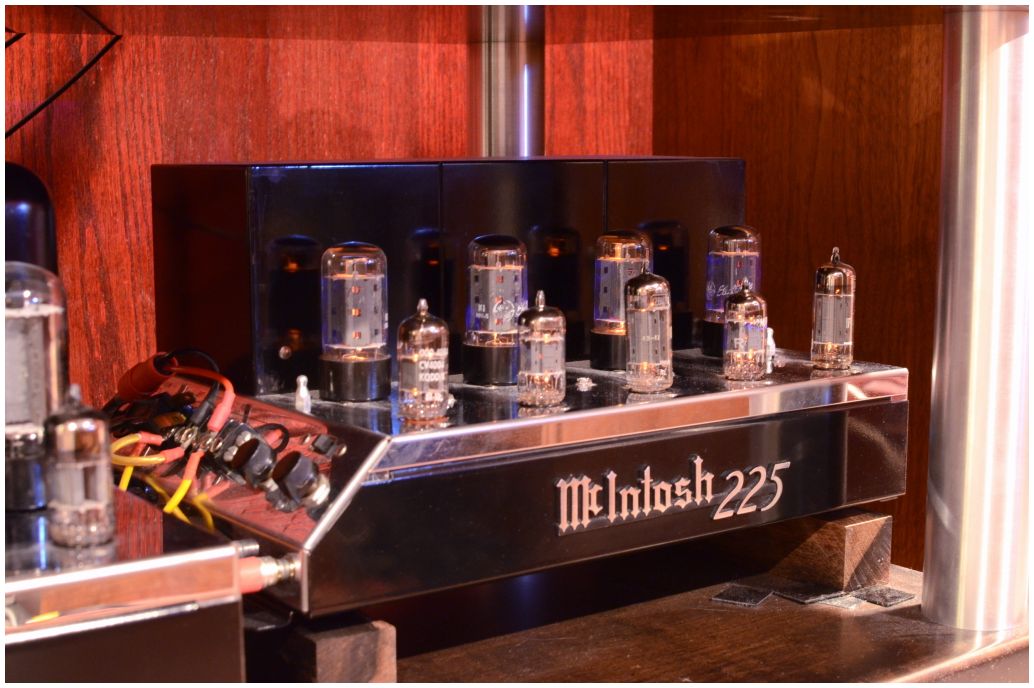 | | |
| --- | --- |
| | |
| System Components: | |
| Turntable: | German Analog Forum Turntable - `Das Forumslaufwerk` No. 25 |
| Tonearm: | Rossner & Sohn Si 1.2 12`` arm |
| Cartridge: | Lyra Kleos |
| Step Up Transformer: | Stevens & Billington TX-130, by Bent Silver |
| Pre-amplifier: | McIntosh C22 60th Anniversary Editiion |
| Power amplifier: | McIntosh MC240 or MC225 x 2 or MC30 |
| Power Conditioner: | Equitech 2Q |
| Speakers: | JBL 4343 with Alnico Drivers |
| Speaker Cables: | OCOS Speaker Cable |
| Interconnects: | Purist Audio Design Aqueous Aureus |
| Power Cable: | Furutech Alpha 3 |
| | |
Comments:
Amplifiers
Most of the amplifiers you see here were acquired from Audio Classics, and have been restored to meet factory specifications. The MC240 you see here is one of the most beautiful mint condition unit I have ever seen, it took me several years to find this unit. Because of their relative old age, units without blemish are becoming very hard to find.
Turntable
The Turntable you see here is one of approximately 30 made in the world. Designed by the German Analog Forum and made by Christoph Rossner of Rossner & Sohn, especially for the members of the German Analog Forum. The plinth is made of panzerholtz compressed wood which extremely high in density, so dense that it is bullet proof.
The motor unit is completely separate from the plinth, an important feature which is indispensible for a properly designed turntable. The separation eliminates nearly all motor rumbling from being transferred to the spinning platter. The precision DC motor you see here is speed controlled by an external controller. As for the bearing, it is a high quality German made bearing larger in diameter than most high end turntables costing many times over.
The development details of this turntable can be found in this German Magazine.
Unfortunately, this turntable is a limited production item. The performance of the `Das Forumslaufwerk` is up there with the Verdier La Platine and the TW Raven AC which I have home. Hopefully, Christoph Rossner will eventually turn this into a production model, because IMHO it outperforms many turntables on the market costing many times over.