<![if !vml]>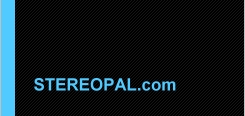 <![endif]>
<![endif]-->
Stereopal Home Visit:

Larry from Toronto

Date:

May 20, 2007
Gekommen den Rossner und Sohn "Klangbringer" sch๖nen Phonoverstไrker mit Butter sehen !
"Come on over Rick, together with your Stereopal friends" Larry said. Little do I know this avid audiophile/music lover lives just 5 mins. from me.

With beautiful gears, nice music, fine wine and French desserts, 6 hours at Larry's house flew by like 60 minutes, without even spinning any vinyls. I didn't take an exact count, but from the looks of it he has at least over 2500 of them.

The delight of my visit lies with the Burmester CD player, and the Rossner und Sohn MC Phono preamp. I have always said, "Looks is as important to me as the sound". With Burmesters, you get both. The polished stainless steel finish is reflective like mirrors. As for the Rossner und Sohn, I'm not sure if I can even pronounce it right. It looks more like a museum piece to me. Never mind how it sounds, I'll buy just for the looks alone.

If this was my audio room you probably will not see a photo of Mozart. More likely Pamela Anderson......
<![if !supportEmptyParas]> <![endif]>
System Components:

CD Player:

1) Burmester CD Player 001

2) Esoteric DV 50s

Power Amp:
Pass Labs X350.5
Integrated Amp:
Almarro 318B
Speakers:

Wilson Sophia (Version 1)

Preamp:

Audio Research LS-25 Mk II, Mark Levinson no. 28

MC Phono Stage:

Rossner und Sohn Canofer S

Super Tweeter:
Murata ES-103A
Power Conditioner:
PS Audio Power Plant Premier
Larry's Comments:
I can describe myself as foremost a classical music lover, with occasional forays into Jazz and Broadway musicals. The 6C33C-equipped Almarro integrated amp had just been taken out of its box when Rick visited. It still needs another 200 hours or so of breaking in. It sounds pretty powerful (when paired with my moderately efficient Sophia) despite of its rated 18WPC. Comparing it with the Pass Labs, it is like putting oranges against apples. I guess it all comes down to the choice of music. The latter is definitely my preferred amp for a big Mahler symphony.

The Burmester and the Esoteric are two very different players. The former is definitely my overall preferred choice for red book CD playback (as it should, given the cost!). The latter is a universal player that allows me to tap the wealth of SACD titles (and a now-defunct DVD-A format). PS Audio's much touted PPP really works as intended albeit being a little noisy. The two cooling fans at the bottom kick in more frequently than you would expect. The noise was quite pronounced when the PPP was placed upfront (see photo) the night Rick and I gave it the test-drive. I suppose if I place it on one of the bottom shelves of the equipment rack (and given its proximity to the carpet), the noise should not be as intrusive.

So far I don't have any upgrade plans other than setting up my Oracle turntable (with SME V arm and Benz-Micro LP cartridge). I bought it in 2000 and (it's a shame to admit) to this day it still sits on the floor in its box, gathering dust as a result. After a "seven years' itch", it's about time to let this beast out!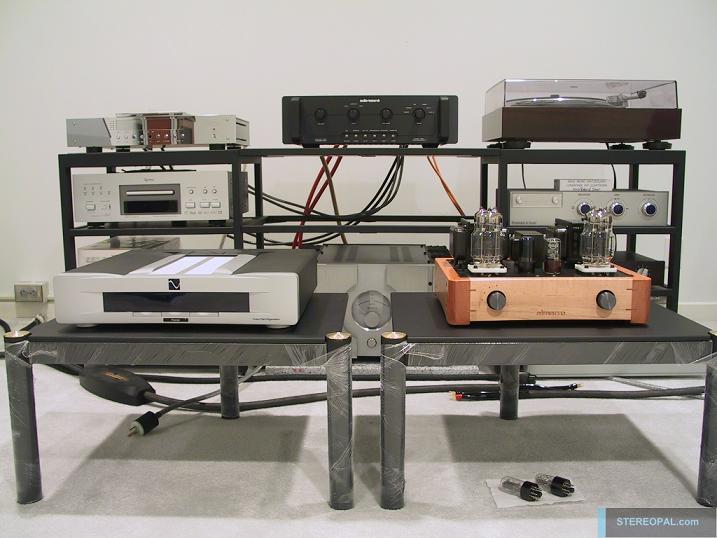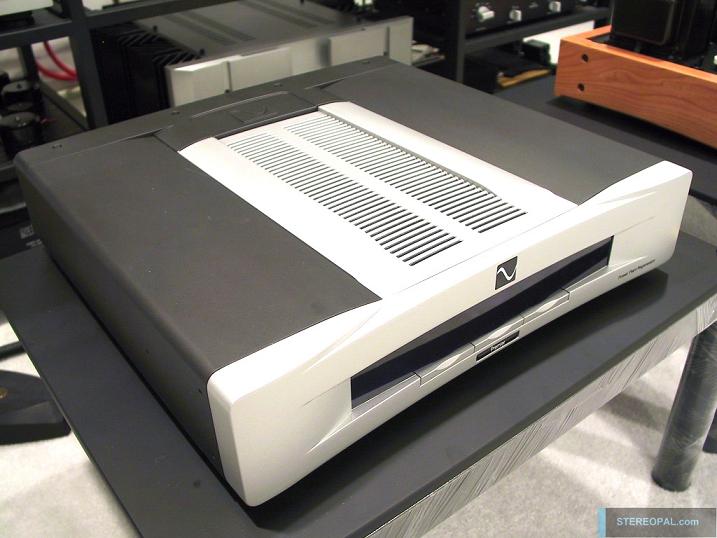 The were funny noises coming from the PS Power Plant Premier, I suppose they need more time to catch all the bugs.
During the visit, we placed the unit side by side with the Purepower APS 1050. The PS Premier had a much nicer chassis,
which reminds me of a BMW engine. The APS had more power, and a quieter idling noise. However, both units have
some funny buzzes and a somewhat annoying fan noise.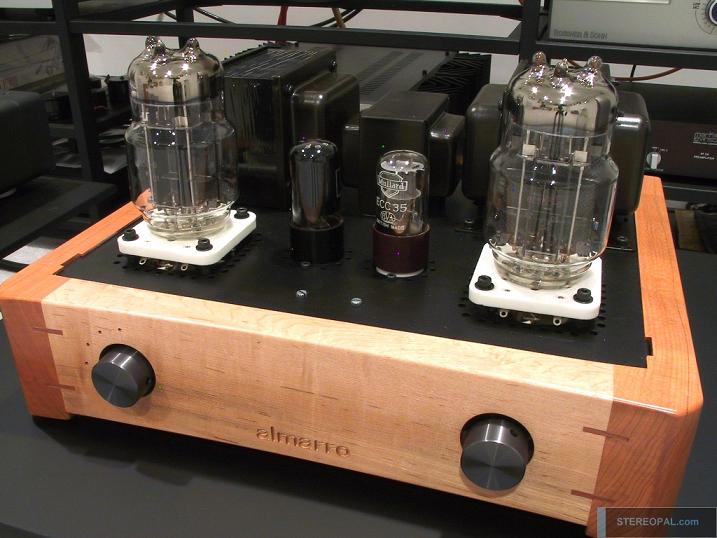 The wood work on the Almarro is top notch.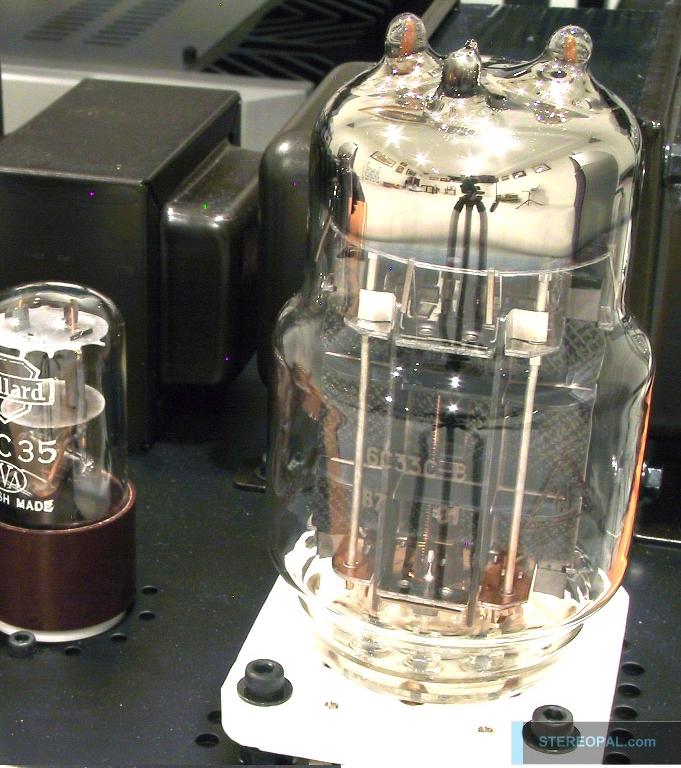 Now isn't this awesome, you'll need a pretty nice to take this type of naked snapshot. If you're careful enough
you'll see Larry's reflection on the tube. Notice the rare red show Mullard tube, very nice indeed. A Sovtek or
EH isn't gonna cut it no matter what they say. I'm a firm believer in NOS tubes.
Of all the Wilson speakers, the Sophias are my favorites. Certainly the most musical of all the Wilsons. Sorry, but none of the big Wilson does it for me.

The Sophia does magic tricks though, very relaxed and musical, while maintaining the "Wilson" punchy bass.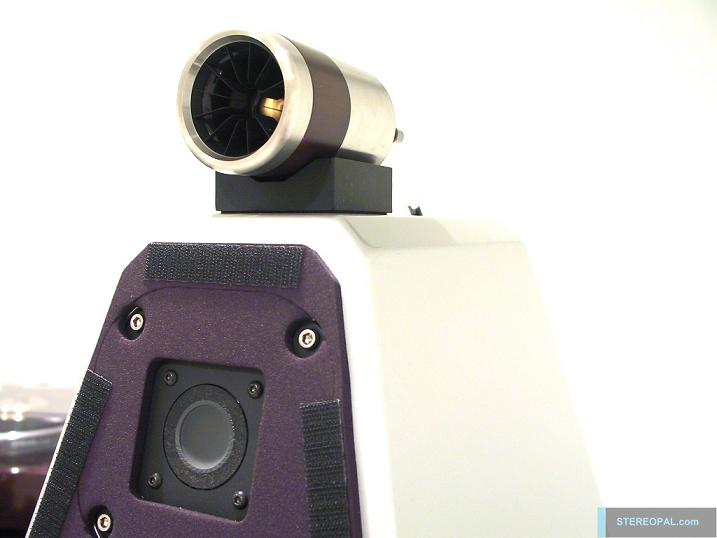 I never imagined the Murata would blend in this well with the Wilson Sophia.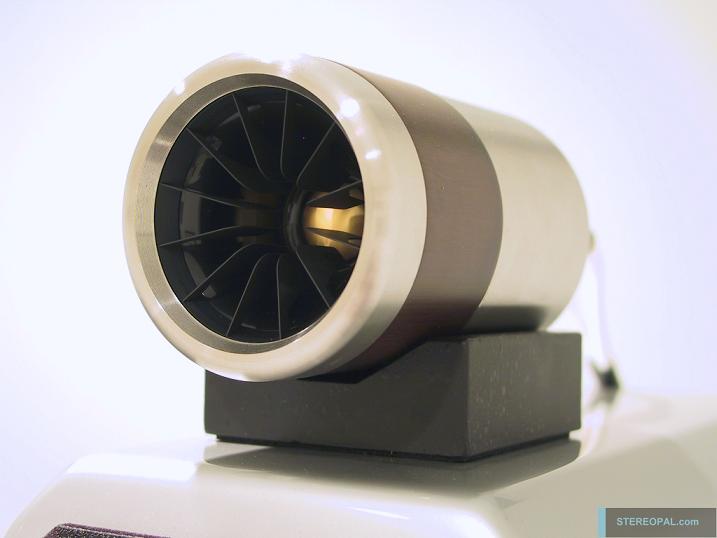 The new Rolls Royce aircraft engine.
Now before you go, you gotta see this MC Phono Preamp.........
Rossner und Sohn Canofer-S MC Phono Stage, a work of art in itself, superb quality from top to bottom.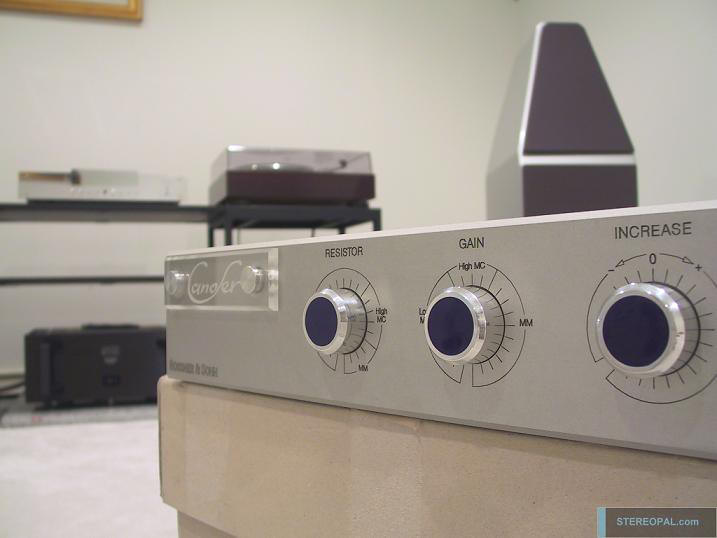 This is most beautiful MC Preamp I have ever seen. Undoubtedly the highest quality, sparing no expenses whatsoever.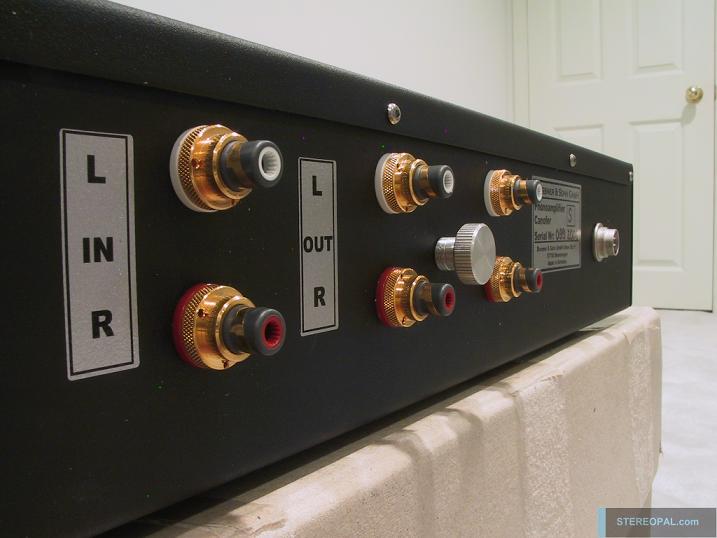 Top of the line WBT terminals.
No Sir, this is not the inside of a 500W power amp. Look under the hood and you'll see that all the sensitive components
are encased in a "butter like" substance, and suspended in mid air ! Cool eh.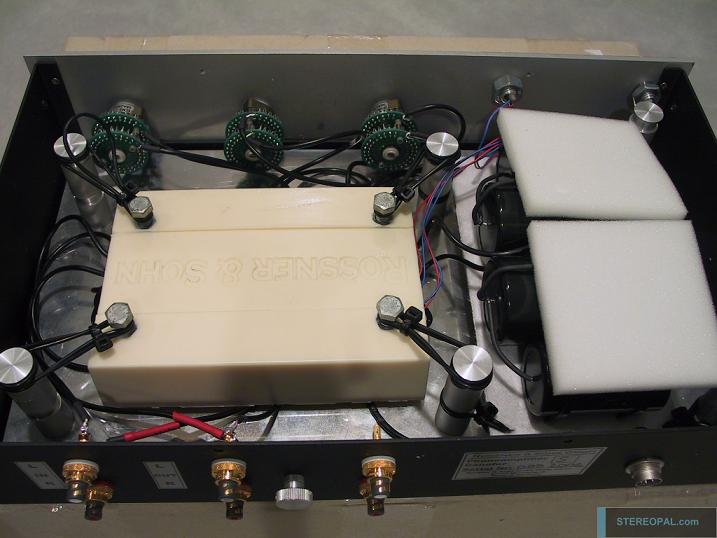 Top notch ELMA rotary Switches, to give you an idea of their price, a volume switch of this quality by DACT is worth $ 350
per switch, we have 3 of them here.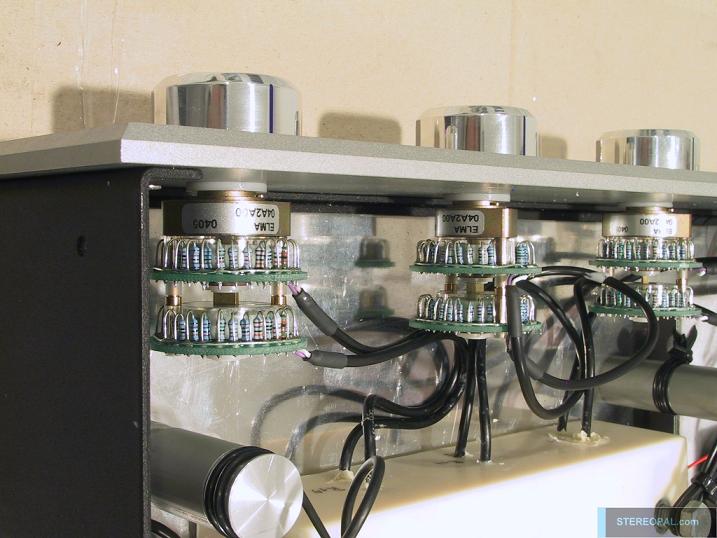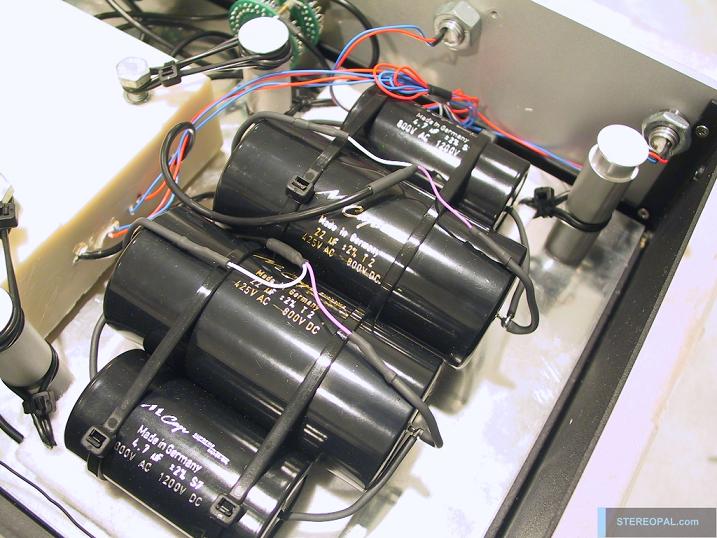 Spare no expenses ! These Mundorf caps are worth hundreds of dollars.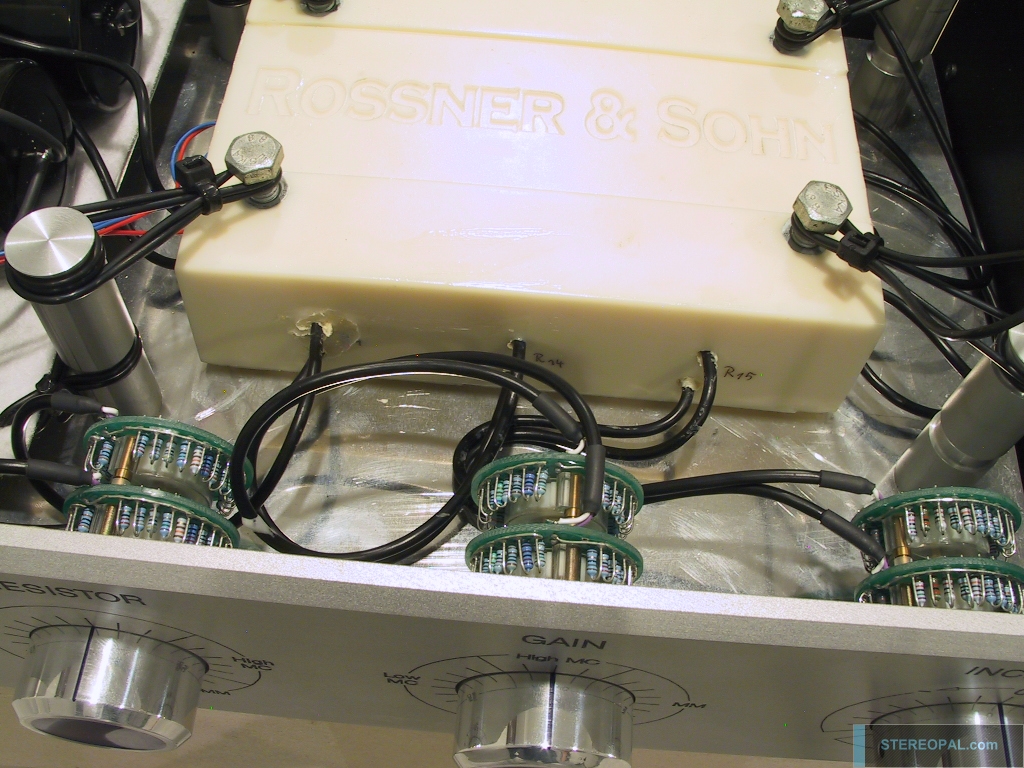 Looks to me they probably have some meatloaf encased in all that butter. And these are not ordinary butter, these are
Rossner und Sohn butter.
Putting the Rossner und Sohn side by side with my 30 year old Fidelity Research FRT-4, sort of reminds me the picture of
a Maybach parked right beside a Toyota Corolla.
Perhaps if I butter up my FR, and baked it with "eine Oktoberfest wurst" under 350 degrees, may be they'll will sound the same.
The good news is, I have a new Canofer-S unit coming towards my direction very soon !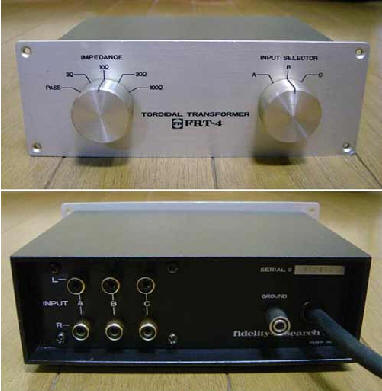 <![if !vml]>

<![endif]>