VICTOR VICP-41301 (Redbook version)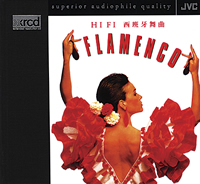 JVC CJVC-1015 (XRCD Version)
"Horrifying"
Recommended by "Mr. Vintage"
To see Mr. V's system:
Title: Flamenco - La Pocha y Su Grupo De Flamenco Rating: 3.9 / 5
Label: Victor or JVC
Spanish flamenco rhythms at the very best. Heavy duty thumping on stage translates into earth shaking bass in your living room. I believe they're dancing Pasa Doble.
IIf given a choice, I'd, get the regular version over the XRCD version. The XRCD version is available through Acousticsounds, but the redbook version is only available through CD Japan or HMV.jp.
The feedback we have received is that the XRCD is a remastered version which sounds horrifying..........
If you want the original Japanese redbook version, you can get it through HMV Japan, or here:
<![if !vml]>

<![endif]>

Recommended to me by
David K. To see David's system:
Title: Salome - Roque Banos & Tomatito Rating: 3.8 / 5

Label: Only available through direct order from publisher: http://boutique.mk2.com

Spanish flamenco rhythms mixed with Indian percussions, oriental tones & flamenco guitars. The music sound more like Indo Persian to me than Spanish. Ultra clear string instruments, live vocal recording plus rhythmic drums. A fun CD to have.
<![if !vml]>

<![endif]>
Title: Barcelona Barcelona Barcelona Rating: 3.65 / 5
Hiroshi Someya & Equator

Label: JVC Victor VICG 8013
Very rare CD, probably available from: www.soundcity2000.com

A studio recording of very light flamenco, played by Japanese musicians. The clarity & positioning of instruments is excellent. Considering this is recorded in the mid eighties, the quality is not bad at all.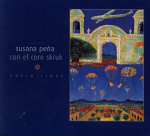 Title: Skruk - Susana Pena con el coro Skruk Rating: 4.5 / 5

Lable: KKV FXCD228

Available through: www.cdroots.com or www.gramophone.ca

Latin-American folk psalms sung by Susana Pena in Spanish, with background chorus performed by SKRUK. Another superb recording by the Norwegian KKV label. The recording engineers at KKV has the ability to present music and vocals in the most natural manner, while maintaining the highest fidelity.

All tracks on this CD is enjoyable, contains some of the most beautiful chorus. Track No 1 turned my 2 channel system into 7 channel surround sounds, as sound were coming from the back !

Title: Ven A Mi Casa Esta Navidad Rating: 4.7 / 5
Artist: Katia Cardenal
Label: Kirkelig Kulturverksted (FXCD-231)
Rare CD, available through www.cdroots.com or www.gramophone.ca
This title is produced in Cuba's studio Abdala and released through KKV. Katia was originally from Nicaragua, who later moved to Norway and have achieved success. This is a title of Christmas songs from her home.
The recording quality is superb and unsurpassed by many current so called audiophile labels. The female vocal is tonally balanced, and the recording is done properly with synergy, musicality and balance, living up to standards you can expect from the KKV label. This title came very close to making it onto the Cream of the Crop section.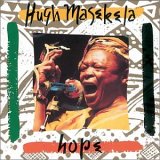 Title: Hope - Hugh Masekela Rating: 3.6 / 5
Label: Triloka CD-82020
Available here: http://www.element-acoustics.ca/
This is the first album Hugh Masekela has ever recorded live with native South African musicians since his self imposed exile which started more than 30 years ago. The South African trumpet player combines traditional African songs with pop-jazz music, this CD contains 12 of his most enduring songs which spans his career.
The recording is of exceptional quality, and brings the live performance right into your very own living room.