| | |
| --- | --- |
| <![if !vml]><![endif]> | |
Stereopal visits AudioClassics.com
<![if !vml]>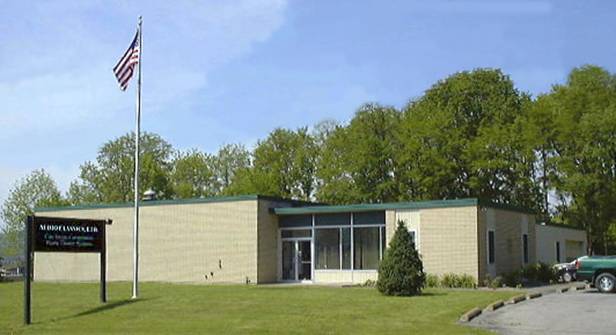 <![endif]>
After visiting the McIntosh Factory, how can we permit ourselves to go home without visiting the store which houses the most number of vintage McIntosh equipments in the world, Audio Classics ?<![if !supportEmptyParas]> <![endif]>

The store is closely related to McIntosh in many ways. Frank Gow, son of the late Gordon J. Gow former President of McIntosh Labs, is part of the Audio Classics team. Steve Rowell, founder and owner of Audio Classics, is himself a McIntosh addict. The business started as a part time mail order operation in 1979, and has flourished to become a full time business in 1985.
<![if !vml]><![endif]>

One look at the entrance display case, and you could have mistaken it to be the McIntosh Factory entrance.

If you want to see a full collection of vintage Mac gears, you don't go the Mac Factory, you go to Audio Classics !

Plenty of vintage gears on display including the mint condition MC225, and the original MC275. Every piece of equipment have been thoroughly inspected.


<![if !vml]><![endif]>
Some pictures of vintage gears taken from their inventory:
<![if !vml]><![endif]>

A116

<![if !vml]><![endif]>

MC 75

<![if !vml]><![endif]>

MC 2255

<![if !vml]><![endif]>

MR 55 Tuner

<![if !vml]><![endif]>

MR 66 Tuner
After listening to a few funny old McIntosh Stories, Steve took us into one of the demo rooms. The store had plenty of gears to show, old gears, new gears, as well as vintage collections.<![if !supportEmptyParas]> <![endif]>

There were plenty of other brands (Krells, Levinsons, etc), but it certainly won't be hard for anyone to guess which brand of product Steve likes to sell.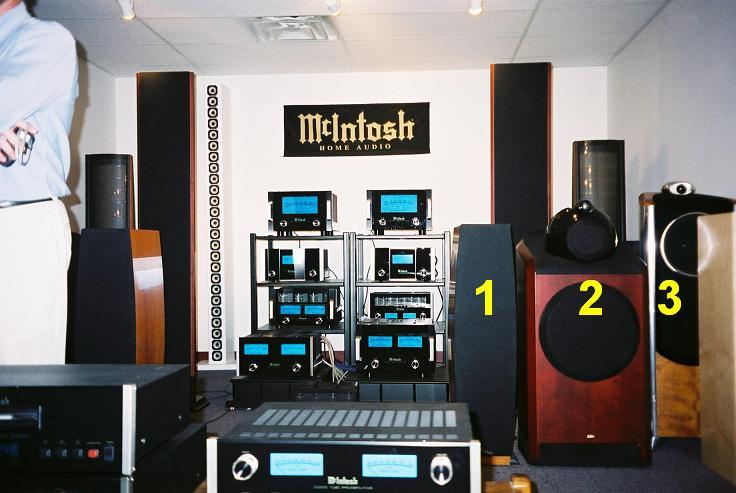 While in the room, we had the opportunity to do an A/B session with 3 sets of speakers: The McIntosh (1) , the B&W N801s (2) , and the Tannoys (3).

It didn't take long before Gary B, Cleve & the rest of us to come to a conclusion. We all seem to prefer the Tannoy and McIntosh over the B&W N801s.

The atmosphere of the store was very inviting and welcoming. During the listening session, we were pretty much left to enjoy ourselves with music and nice audio equipments. I wish we had a bottle of Chianti to go with it.

Towards the end of the visit, Mike Sastra, VP of Audio Classics, gave everyone of us a nice T-Shirt. Truly, the McIntosh Tour would not have been complete without visiting Audio Classics.

Here's a picture of a pair of Manley Reference 350 which I purchased from Audioclassics a few years ago. The picture of them went into the banner on the top of this page.


<![if !vml]><![endif]>

<![if !vml]><![endif]>

After that initial purchase, I begin buying more and more equipment from Audioclassics. There is never any headache, customer service is always top notch.
<< Back to Factory Visits HOME
<![if !vml]>

<![endif]>